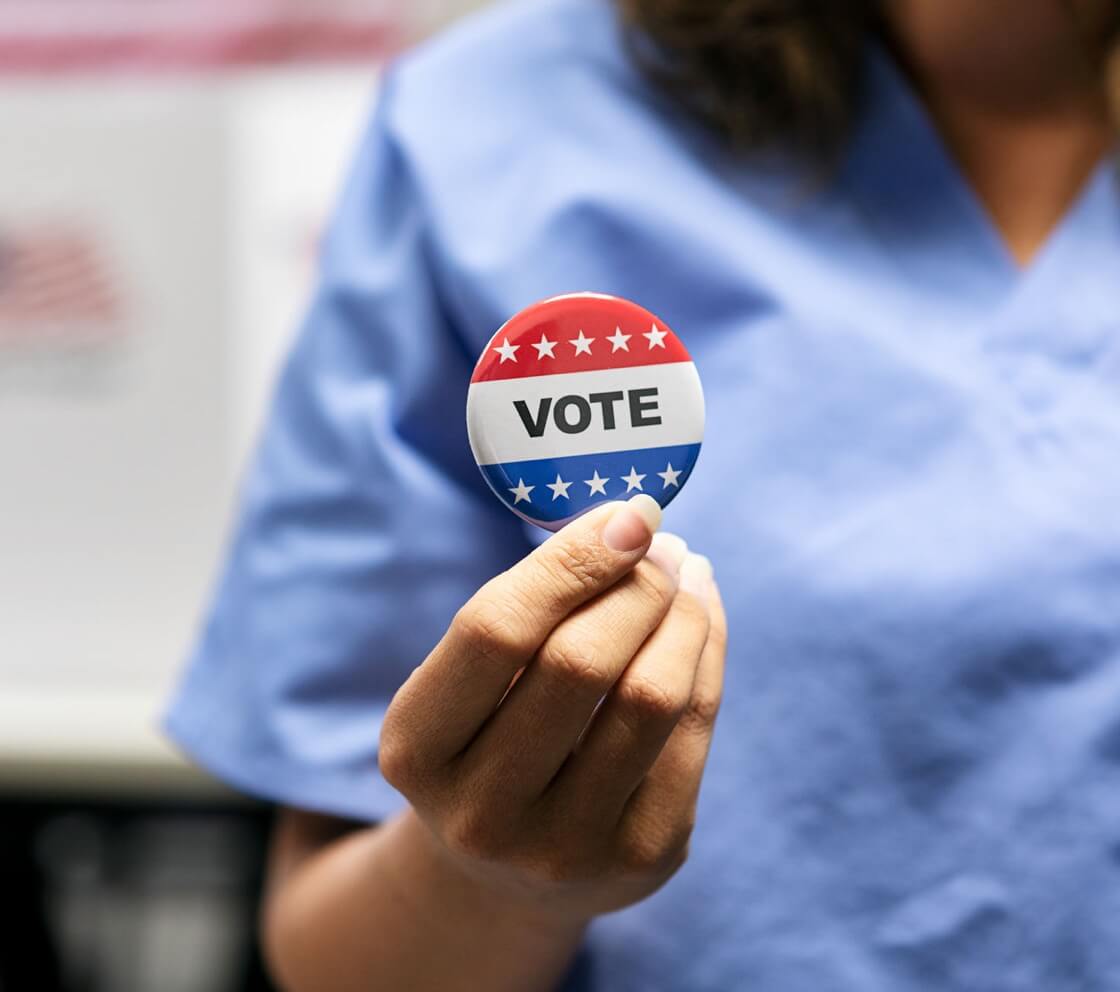 Zara's story
For weeks following the 2016 election, Washington, D.C.-based lawyer Zara Day called dozens of nonprofits offering free legal help. All her calls went unreturned. Over the past year since joining We The Action, Zara has used the platform to connect and volunteer with several nonprofits including the American Constitution Society, Rock the Vote Action Fund, and Alliance for Justice.
Protecting the rights of voters
Leading up to the 2018 midterm elections, Zara volunteered with Election Protection—the nation's largest nonpartisan voter protection coalition. Election Protection and We The Action teamed up and together mobilized thousands of lawyers during the midterms to respond to voting issues on the ground and at call centers nationwide. While stationed at a local call center, Zara helped concerned voters navigate the voting process, so they could feel confident their voices were heard on Election Day.
Using your law degree for causes you care about
"Not every lawyer leaves law school and gets a job on the frontlines doing the practice they read about in books. We The Action allows you to tap into the reasons you went to law school," Zara says. "As lawyers, we use our training in many different ways, so it stands to reason that we can use those skills to volunteer for things we're passionate about, too."